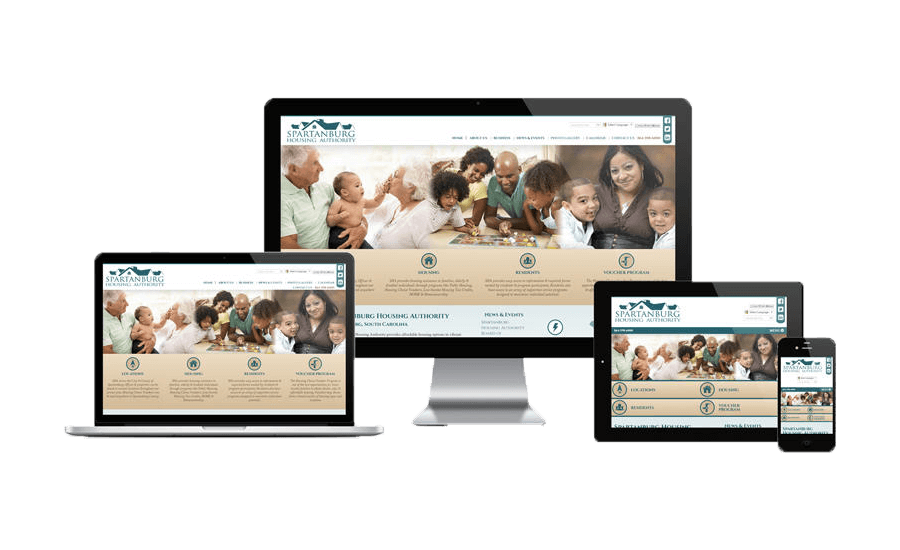 Spartanburg Housing Authority
CMS Responsive Website
www.SHASC.org
Spartanburg, SC - 864.598.6000
---
Client Testimonial:
"I am writing to express my satisfaction with the Brooks Jeffrey Marketing Inc. team. You have taken our website and completely transformed it. Your team has been wonderful to work with. As a client of BJM since May 2016, I have yet to be disappointed. Your team does an excellent job, are knowledgeable, and your pricing is exceptional. Please allow me to outline some of the milestones in our business relationship:
BJM expeditiously transitioned our website from a depleted site to a full fledging source of information for our residents, applicants, landlords, and vendors. The transition process was one that was smooth and effortless.
Our current site is user-friendly and I am easily able to make changes without having to do so using any form of coding.
BJM's recommendation of a staff portal and board portal was widely received by staff and Commissioners. I appreciate your recommendation and sleek design of these portals.
Our staff and residents were pleased with the marketing materials (key chains, water bottles, and folders) purchased through BJM. It has allowed us to further rebrand our agency.
Again, I have been pleased with the timeliness, quality, and professionalism your company. I look forward to continuing to work with BJM and again thank you. Should you have any questions, please feel free to contact our office.
Thank you."
- Jessica M. Holcomb, Deputy Director